Supporting Us
Support The Mount Group RDA - buy your Melton Lottery tickets here!


Mount Group is a registered charity

(Registered Charity No. 1168627)
We rely totally on donations by individuals, grants and support from charitable trusts and companies, and fundraising by volunteers.
As any horsey person will tell you, keeping a horse is expensive. It costs about £20,000 a year to run Mount Group RDA. This mainly goes to pay for hiring the horses' and ponies needed for the riding sessions, specialist tack and equipment and support for our riders to compete. We ask riders for a donation towards the cost of the horses for their sessions but we never exclude a rider who cannot afford to pay.
| | |
| --- | --- |
| Everyone who helps at Mount Group - whether coach, helper, groom, driver or whatever - is a volunteer. | |
There are lots of ways you can help us raise much-needed funds:
Support us as you shop

Company donations

Grant support

Individual fundraising

Make a donation

Join in our fundraising events
Whether you are an individual or a company, your support for our work is much appreciated. Thank you!
We would like to say thank you to Noble Equestrian, who donated 10% of their sales to The Mount Group, during Black Friday weekend.

This is the second year they have supported us. We are so thrilled and grateful. Please support us, by supporting them!
A huge thank you to YMD Boon and their 13 runners , for running the Derby 10k on Sunday 15.4.18 for The Mount Group. Well done from us all. You are all stars!!
You can still support them, by providing a donation, which will go direclty to The Mount Group RDA - please click on the runners below:
Tesco Bags of Help at Tesco, Oakham - January and February 2018
The Mount Group RDA are were included, as part of the Tesco Bags of Help, at the Tesco branch in Oakham. Shoppers used their tokens to vote for the Mount Group RDA. It's fantastic news, as we won and therefore won £4000. A huge thank you to all shoppers that voted for and supported us.
Join the Loughborough Santa Fun Run & Walk on Sunday 3rd December 2017 - 11am
Help The Mount Group RDA by joining in the fun. Maybe get a group or team together? Entries can be taken on-line or via post - enter The Mount Group RDA as your chosen charity. For more info visit www.santa-fun-run.co.uk
Support us via Melton Community Lottery!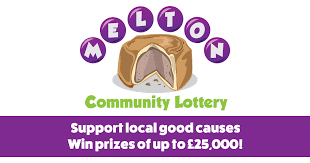 Click here to register and purchase your tickets. Please ensure The Mount Group is the selected cause.

Support us as you shop!
If you shop online, you can donate to The Mount Group for nothing.
www.givingabit.com will pay us a donation every time you make a purchase online from your favourite shops, including Amazon, Sainsbury's, John Lewis, Argos and many more.
The scheme is funded by the retailers that are on . They're happy to pay for a donation as it's their way of thanking you for buying from them online when you visit them via www.givingabit.com
On average, 3% of whatever you spend is given to us as a donation - and at no extra cost to you.
With so many shops, from everyday grocery shopping, home and car insurers, as well as mobile phone companties, holiday specialists and everything for the
home and garden, there are lots of opportunities for you to donate to us for free.
Just go to www.givingabit.com and sign up for free. Once you've entered your name, email, user name and password - click on 'Support you favourite charity' and in the search box type The Mount Group Riding for the Disabled Association.
Donations and grants
We have received some extremely generous donations and grants recently.
We are also very grateful to:
Susanne Birley who completed 12 Half Marathons / long runs in 12 Months in 2014.

All those who have taken part in our Loughborough Santa Fun Runs.